Need to revamp your site with some cool new icons? Here are 12 social media icons for your website. They are available in different sizes. Free for personal and commercial use. What are waiting for? Start Downloading.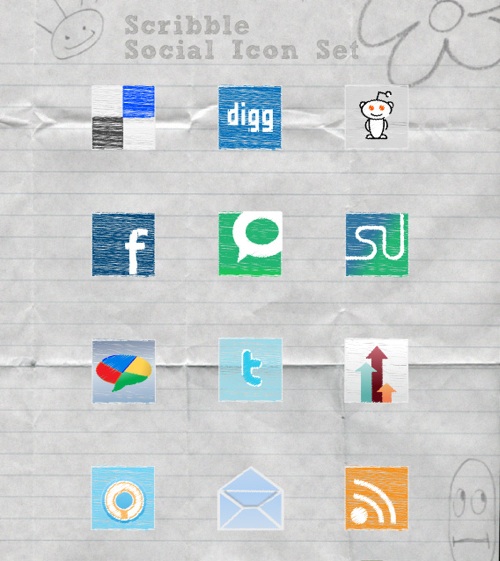 The icon set is created from scratch in illustrator. The available sizes are 32×32, 48×48, 64×64 and 128×128. All the icons are in PNG format, so they will blend in any kind of background.
If you want to link the icons please refer to the post.
Here is the process for creating an icons like this. We will use twitter icon for simple and fast procedure.
Open up illustrator. Draw A rectangle using Rectangle Tool with #9DDAE9 Fill and #E6E6E6 Stroke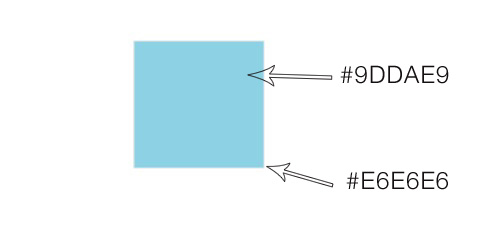 Using Type tool write out "t". We are using Pico Black All font. It is the twitter font. Move the around wherever you want.
Change the "t' color to #2DCBEC, which is darker than the background. Now select the background and go to Effect> Stylize > Scribble. Here is the Settings.
Now Select the Letter and do the same thing.  Yo can play around with the settings and change it as you prefer . Here is Settings for the letter.
Now here is the Result.
For the rest of the icons, you have to draw each shapes apply gradients and effects . That's all. Hope You enjoyed this post.
By Kawsar Ali ( Desizn Tech and desizntech@twitter)
---
You can easily check out our high quality http://www.test-king.com/exams/642-813.htm which prepares you well for the real http://www.certkiller.com/CCIE-certification-training.htm. You can also get success in real http://www.actualtests.com/exam-642-832.htm with the quality http://www.pass4sure.com/CompTIA-Security-plus.html and http://www.realtests.com/training/Project-Management-Professional.htm.
---